To say that The Illuminati held fast to wild nonconformist beliefs is a mild suggestion. The Illuminati members formed because of their mistrust in anyone over 30, believing that older meant being too set in one's ways.
Most Illuminati members were paranoid, choosing to keep their identities secret by utilizing spy-like protocols.
The Illuminati promoted a worldview that reflected Enlightenment ideals encompassing rational thought and self-rule. Their opposition to politics and anti-royal stance labeled them revolutionaries.
Decades on, the Illuminati has become a regular staple of two popular cultures. The literary and cinema worlds would introduce the ideas of the Illuminati into the mainstream through Dan Brown's massively popular novel Angels and Demons and the wildly popular films V for Vendetta, The Manchurian Candidate, and Michael Clayton.
Top Illuminati Clothing Brands
The iconic connection of OBEY to Illuminati philosophy began in 1994, when a trademark lawsuit, instigated by Andre, the Giant's sponsor Titan Sports, Inc., threatened OBEY artist and designer Shepard Fairey to reimagine his current version of Andre's likeness.
Fairey developed a stencil of the wrestler's face after seeing stickers splashed on subway station platforms and skateboards around New York City.
The now-iconic OBEY symbolism and slogan, also inspired by John Carpenter's 1988 cult classic film They Live, helped push the brand further into mainstream consciousness.
Fairey's goal was to use OBEY as propaganda; an fashion experiment supporting an anti-establishment theme, born from his fascination in Phenomenology: "the process of letting things manifest themselves while questioning the purpose of one's surroundings and connection to the sensibilities of consumerism."
The stylistic interpretation of the "OBEY Giant" mantra "fuses classic military looks and workwear basics with an ever-changing, but consistently politically provocative philosophy" of images promoting half-truths, hoaxes, and the ever-popular conspiracy theories.
OBEY anti-pullover hoodies and sweatpants mix street fashion with iconic styling and a message to end hatred and bullying.
Like the individual entries in a diary, to explore self and discover the truth, so are the inspirations fueling Highsnobiety's ways of working each day.
Like a prism scattering light, the company relies on reflection, illuminating ideas, and collaboration to spread endless particles of inspiration and free-thinking in every design.
What's trending in fashion is not splashed about the Highsnobiety offices, whiteboards crammed with Polaroids of the latest BOHO looks and ready-to-wear; the mass-produced styles and unaffordable couture to fill the pages of glossy fattened fall magazines.
"Hype is the antithesis of what Highsnobiety cares about"; connections come first, not data and measurements from a 3rd-party analytics company that decides which rules and audience demographics dictate what fashion consumers desire.
Of the many brands under the Highsnobiety umbrella, check out Anti-Social Social Club, interpreting fashion with the founder's struggles with mental health issues.
Logos and themes include hip street bags, hoodies, and Hot Wheels cars with incredible graphics and slogans like "Give me happiness gives me pain," "F*** everyone, it's just you in the end" and "Get Weird."
Snarkitecture focuses on the consumer's reinterpretation of everyday materials, creating the most unexpected and memorable moments and an invitation to explore and engage at the intersection of nature and engineering.
And Fear of God, who makes basic, monochromatic, and essential fashion inspired by rebellious cultural figures.
You can call ROCAWEAR a player; they won't be insulted. It's been at the core of their business model since their conception in 1999. But not just any player, mind you; ROCAWEAR wants to be the most significant player in fashion. From humble beginnings to international stardom, ROCAWEAR consistently goes head-to-head with the most influential global fashion brands to sell each customer on the belief that fashion is more than clothing; it's unique, like your fingerprints.
Fashion is a bonafide lifestyle, and your individual style should include a consciousness that embraces community and goodwill. ROCAWEAR believes that what you wear should make you remember where it all began, at the roots, where you grew up, who raised and influenced you, what music made you dance.
If you aspire to do great things or become famous, ROCAWEAR knows that putting in the hard work comes with the spoils: fast cars, private jets, penthouse views, Italian suits, and diamond-encrusted watches.
But at the core of the ROCAWEAR brand is respect for people and how fashion aspires to your greatness. ROCAWEAR instinctively knows where to look for inspiration, to combine glamorous style with a streetwise sensibility.
There are never focus groups or trendsetting meetings at ROCAWEAR, just plenty of hours observing the streets of New York City then transforming their inspiring designs to walk down the runways in Paris, Milan, and London.
From outwear to tie-dye, sunglasses to distressed jeans, lace-up suede kicks, to leather bombers, level up your look with branded hoodies, ball caps, vintage-looking color block tees, and classic retro-inspired 2-piece tracksuits, ROCAWEAR promises that you will never apologize for being real. Be honest and authentic. Join the hustle.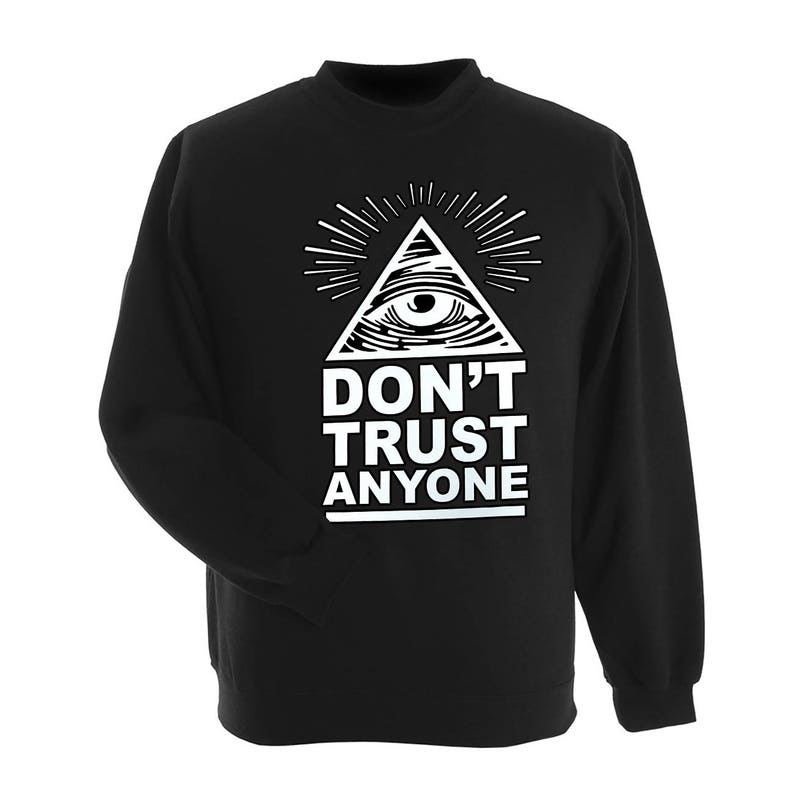 4.Not Just Another Label / NJAL
Not Just Another Label pretty much sums up the whole Illuminati philosophy. The power driving the NJAL label began in 2008, and the vision was clearly defined: an infusion of new life into a one-dimensional fashion system.
To date, NJAL has supported over 45,000 visionary designers from more than 150 countries. NJAL insists that the voices of their designers are as loud as the fashion is authentic.
Operating on a no-cost philosophy, NJAL simultaneously ensures a sustainable, transparent, and conscientious fashion platform in an ever-changing, fickle and highly-competitive industry.
Look into the modern face of fashion.
Supporting NJAL's core mission provides a launching pad for emerging designers and a non-competitive environment allowing for a uniquely defined engagement with global audiences who believe in individuality and support a NOT JUST A LABEL mentality.
Pioneers of today's contemporary fashion, NJAL's emerging designers incorporate bold, edgy patterns, sophisticated twists on minimalistic and classic wardrobe must-haves, and "made-to-last" outerwear with vintage vibes, clean lines, and architectural inspiration.
NJAL's made-to-order catalog is a chic, attention-grabbing collection of punk, decadent Elizabethan frockery, and front-page red-carpet fantasy.
NJAL continues to challenge boring, mass-produced ready-to-wear fashion. Look for NJAL's "guiding spirit," a black sheep on the label. Make a statement, "swim against the stream, break all the molds. Wear NJAL.
5.NOIR / Illuminati II
NOIR's founder Peter Ingwersen had a singular vision in 2005, incorporating all links of his supply chain based upon Corporate Social Responsibility principles. paired with Illuminati
The NOIR design philosophy turns a blind eye to trends, pantone color wheels and glossy "What they Wore" magazine centerfolds, instead choosing to "contrast luxe shiny fabrics set against matt textiles, and harsh lines blended with expansive shapes and structure.
But it's NOIR's inspiration that counts, the core ideals of incorporating social responsibility into their business model and teaching dedicated fashionistas to embrace it, be sexy in it and continue to go against the grain.
NOIR chooses the dark side as it's muse, paying homage to Edgar Allan Poe, the Victorian era's quest for new sensation, and a definite nod to sadomasochistic elements. Certainly, nothing your grandparents would wear!
NOIR's ability to establish Illuminati II supply chain helped secure the label to receive a "constant and stable supply of fair traded premium cotton textiles."
Hides are procured from food farms while luxury furs are painstakingly sourced from state-controlled productions in cooperation in accordance with the UN Global Compact, ILO and International Chamber of Commerce. NOIR, be iconic, define your style, wake up to social fashion responsibility.
6.Demobaza
From the barren, desert planet of Arrakis, Rick Deckard's fight to eradicate the Nexus-6 to the futuristic lunacy of The FIfth Element, Demobaza fashion brings new faraway worlds to life.
Founded in 2007 by designers Demo and Tono, the company's vision was to push past the boundaries and compete against the denim industry by deconstructing jeans believing in the fact that from the turn-of-the-century until around the early 90's most if not all of "western science was based on the principle that what happens in one place, has absolutely no effect on what happens somewhere else."
Firmly believing this to be absolutely false, Demo and Tono set their sights on the world outside of their current reality.
Demobaza fashion may not repurpose bodily fluids like sweat, turn it into drinking water, or work as real-life survival gear.
However, the fabrications certainly support the idea of deconstructing fashion and blending it into a high-fashion couture model. Using minimal, futuristic sensibilities Demobaza supports a mission to respect the movement behind restoring our globe's environmental crisis, waning ecology, and standing up against the firm and controlling presence of the "monarchs and dukes' ' attempting to exploit the world.
Leaders determined to exterminate the citizens who refuse to bend in support of a regime spreading contrived legends and prophecies.
Demobaza is "the vision of the new human being." Wake up to a brighter fashion future!
7.Strip Mall Couture
There was much ado about the crisis of practically everything in the 80s. The decade started with a recession and ended with a savings and loan crisis.
As the country struggled with high unemployment rates, "generic" products hit store shelves. The stark packaging included a product name, a list of ingredients, limited nutritional information, and a UPC barcode.
From cleaning supplies to pantry staples, cans wrapped in white paper and white plastic bottles labeled CORN and BLEACH sat next to their pricey counterparts.
The idea of products stripped free of a name brand and logo significantly reduced the cost without diminishing quality. Strip Mall Couture's concept isn't that far from the 80s Generics concept.
Completely void of the hype, the Strip Mall Couture website is nondescript. Products include reverse label Harvard sweatshirt, "Birkin Bag," a photo of a Birkin Bag printed on an $18 canvas tote, Air Force Non-Sneakers emblazoned with the word "SWOOSH" and a 'tramp-stamp tee, yes, with the tattoo print on the lower back!
It's a fashion savings pass to the consumer, and the tongue-in-cheek designs, not only make you smile but might just wholly transform you and your wardrobe into a non-conformist, self-governing distributor of free will!
8.FTP
No matter the fashion, because there is no signature standout, FTP t-shirts, shoes, pants, joggers, hats, work vests or hoodies, are logo stamped loud and proud. Inspired by radical urban streetwear and music, FTP, or F*** THE POPULATION, has been banned by school administrators and frowned upon by overtly religious organizations since its inception in 2010.
Pushing the envelope was the mission, and, move it, founder Zac Clark did. Controversial branding isn't new, but FTP certainly opened the "I don't care who cares about what I think or do" door, and the fashion world noticed!
The modern streetwear designs have never lost their edge, and the initial designs, incorporating inverted American flags and bold political statements, continue to attract a radical cult following. FTP might not be the fashion statement for everyone, but keeping the concept alive has pushed Clark into a continuous loop of "translating a philosophy of disruption and freedom into tangible action."
And if you can't say it yourself, layer on some FTP and place yourself into society's gaze.
Menace is Los Angeles-based, and like FTP, Latino founder and designer Steven Mena embraces "the dark elements embodying the unforgiving side of Los Angeles culture."
The Menace attitude is disrespectful of the L.A. stereotype. Los Angeles is synonymous with sunshine, paradise, and the unrealness of Hollywood's artificial glamour.
Menace gives the middle finger to choosing instead to be inspired by the gritty aspects of daily living and cultural misunderstandings of street-inspired fashion, products, art, and attitudes.
Menace embraces and separates itself from the global fashion machines, choosing instead to remain the small independent company, rooted in "guerrilla tactics, polished D.I.Y. aesthetics.
And a craving for eyebrow-raising controversial Issues. Every Menace collection evokes distinct subject matters, subjective perspectives, utterly vacant of any judgment.
Visit Mena at his shop in L.A.; he'll tell you, "Menace will drag the line where street and style meet to wherever it sees fit. The Illuminati say thank you very much!
10.Ed Hardy
Whether a dagger, a heart, or a panther, Ed Hardy explains, "these images are distillations of human interests and hopes. And they represent, "This stands for me […]" in some small but very important way."
How to Incorporate an Illuminati clothing brand into your style
It is only fitting that the big international fashion houses would attempt a shot at incorporating Illuminati beliefs into their collections.
Problem is, it usually ends up translating into the logo, and the meaning doesn't hold any value to the Illuminati's cherished ideologies. Take the Rolex Crown for example: a "crown for every achievement." Or, Versace's Medusa-inspired medallion. Supporting a "traffic-stopping" reaction to the fashion, akin to being turned to rock when meeting Medusa's gaze.
Extraordinarily priced, high-fashion houses don't push against capitalist agendas, choosing rather to dress the untouchable celebrities, and rub elbows with the politicians for the sake of profit and elitism. Nothing about Rolex or Versace says non-conformist.
Radically independent nonconformist fashion designers include the Illuminati as part of their designs to create clothing that embraces the secrets, iconic symbols, and beliefs that support a more libertarian system, wiped clean of coercion and oppression.
Illuminati clothing brands inform personal style, provoke thought, and challenge society's moral code. Most of all, Illuminati clothing brands believe in dignity and respect the freedom of expression for all people. Discover a fashion brand that supports the oldest, oddest, and most revered secret global society. Resurrect your style, taking no prisoners in the process.
Other Clothing Guides